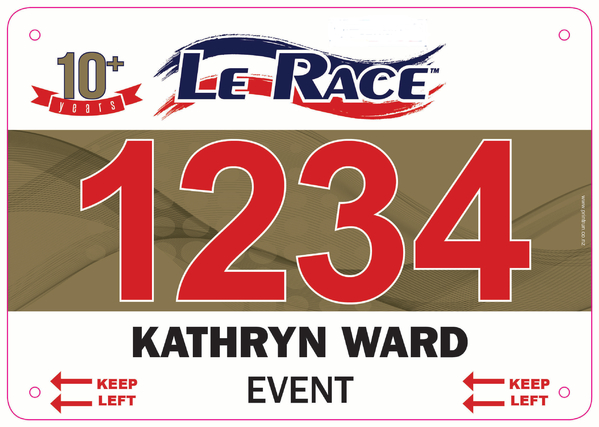 RECOGNITION CLUB
As Le Race has been going since 1999, we felt a Recognition club was needed to honour those who have competed year after year. They will stand out on the course this year, with gold bibs in recognition of their stellar efforts.
Special mention especially to Kathryn Ward, who has cycled Le Race 18 times ! Congratulations Kathryn !
Legends deserve special mention so go on, tell us who you are and we'll add you to the list below the "How many Times" form on this page. If you feel our tally is incorrect or incomplete, please use the "How many Times" form below to let us know.
How many times ?
Form coming soon...
In the mean time please complete our contact form here with information about how many times you've completed the Le Race