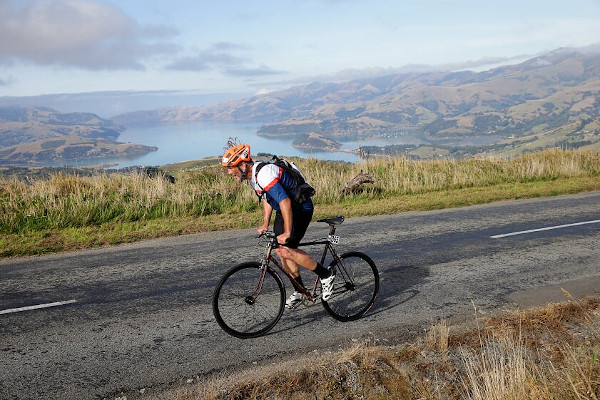 Fees
SOLO - Individual - $115 (Late $140)
TANDEM - $160 (Late $210)
RELAIS 2 - Relay - $155 (Late $205)
TEAM (4 man, each riding 100km solo) - $115 (Enter as SOLO $115, late $140)
LE RACE PETITE - Individual - $80 (Late $95, min age 17)
PETITE YOUTH two for the price of one - $80. Sign up a friend and get it for $40 each (Late fee's to come, so get in quick !) See more below...
All fees are in NZD
Please note: entries to March 2020 event cannot be transferred to March 2021 event from 1st July 2020.
Online Entries
ONLINE ENTRIES HERE
For payments made via Credit Card, the name which will appear on your customer and bank statement will be
TAIL WIND EVENTS (2015) LTD
The online entry is provided by EventPlus. Click here to view the EventPlus privacy policy.
Le Petite "2 for 1" Deal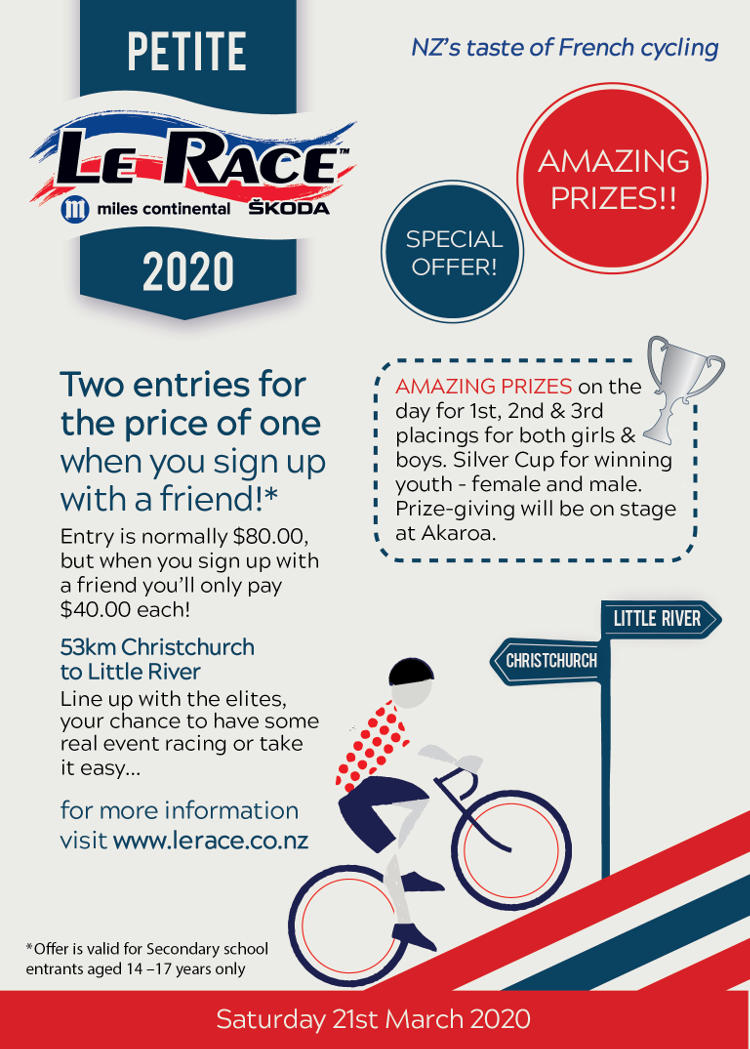 Late Entry
Entries must be received by 10pm, 9th September 2020.
Late entries (received after 9th September 2020) will incur a late fee of $15 for Le Race Petite, $25 for 100km individuals & $50 for 100km teams.
Refunds
Refunds are available minus a $20 admin fee up to 1st September 2020. After this date no refunds will be available and no opportunity to transfer to the following years' event.
Cancellation
In extreme weather or Force Majeure the event may be cancelled at any time. In this situation entry fees are non-refundable, although we will do our best to re-schedule the event