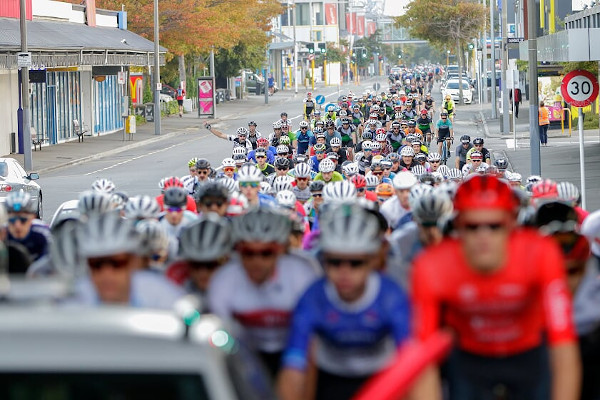 Le Race
Fastest Man
1st Place - $500
2nd Place - $250
3rd Place - $100
Fastest Women
1st Place - $500
2nd Place - $250
3rd Place - $100
The Hire King - Queen and King of the Mountain
$250 each
Sign of the Kiwi Cafe and Bar
Junior and Senior Queen and King of the Mountain
$150 voucher each for the youngest and oldest male and female to the top of the mountain
E Bikes
Spot prize awarded thanks to Electrify NZ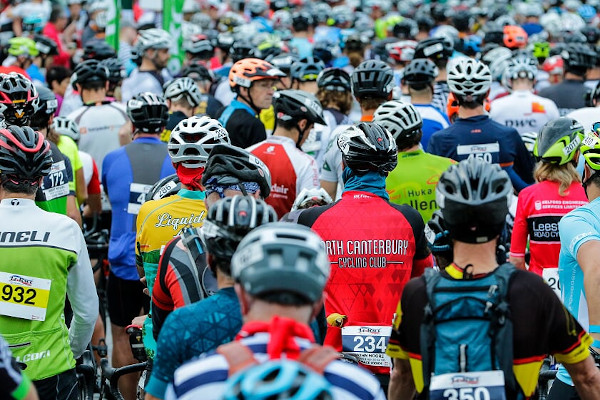 Le Race Petite
Le Race Petite Open Men
1st Place - TBC
2nd Place - TBC
3rd Place - TBC
Le Race Petite Open Women
1st Place - TBC
2nd Place - TBC
3rd Place - TBC
Le Race Petite Veterans Men (35 and over)
1st Place - TBC
2nd Place - TBC
3rd Place - TBC
Le Race Petite Veterans Women (35 and over)
1st Place - TBC
2nd Place - TBC
3rd Place - TBC
Le Race Petite Youth male (17 and under)
1st Place - TBC
2nd Place - TBC
3rd Place - TBC
Le Race Petite Youth female (17 and under)
There will be a cup for the winning Female and Male Youth.
1st Place - TBC
2nd Place - TBC
3rd Place - TBC
E Bikes
Spot prize awarded thanks to Electrify NZ

Harcourts Holmwood Cash Prizes
We are excited to have Harcourts Holmwood back on board as a sponsor for Le Race. Thanks to the great team, be the first to beat the race record in the men's or women's Le Race full course and win $500! The course records for the Cathedral Square to Akaroa route are as follows:
2010 Michael Vink 2:37:49
2017 Sharlotte Lucas 2:58:47

The Cycle Surgery and Miles Continental/Skoda 100s Club
New spot prizes for Le Race!! The Cycle Surgery Hilltop 100s Club and the Miles Continental/Skoda Finishline 100s Club - every 100th person to cross hilltop or the finish line will win a spot prize thanks to the team at Miles Continental/Skoda and Cycle Surgery. Includes solo, relay and team participants. Winners will be announced at the finish line and prizes can be collected from the Skoda marquee at the finish green.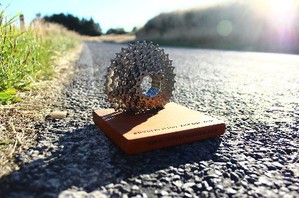 Envormation Vintage Cup
Enter the age of your bike frame and be in with a chance to win a cool trophy! While it helps to have an older bike, this one is open to all riders (except relais). The winner will be determined based on a combination of bike frame age and race time.
---
Enter Le Race and your name could be the first to be engraved on the envormation vintage cup (don't forget to register the age of your bike frame).

Global Cycling Adventures
Global Cycling Adventures are delighted to be a sponsor of Le Race! This year they are generously providing x2 $1000 vouchers towards a Global Cycling Adventures tour (excludes self -guided and bike & sail tours). Valid for 12 months from race day.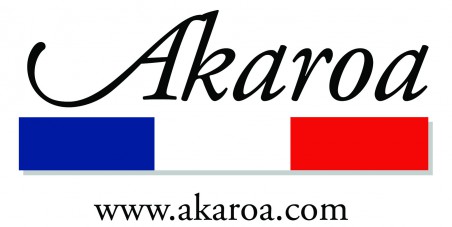 Akaroa Prize Package worth over $2699
The Point
2 nights accommodation for up to 4 persons
Escape to paradise at The Point, an off-the-grid, cliff-top retreat in Pigeon Bay. Sea views, spacious comfortable design, open fires indoors & out and a private swimming cove, make this a unique stay.
Winner of Bach of the Year 2017 (Eco Category), The Point is just as luxurious as it is functional, with industrial and copper accents, and two super-king sized bedrooms with sea views. Kick back by the large open fireplace for a cosy winter hideaway, or head outside for the ultimate al fresco dining by the outdoor fireplace on a summer's evening.
144 Holmes Bay Road, Pigeon Bay. Book direct with owners on 03 3046802, 021 985767 or 027 2299302.
Valued at $1100
Banks Peninsula Experience
Sunday Guided Motor Bike Tour for Two from Birdlings Flat
You Ride We Guide. Jump on one of our late model dual sport adventure bikes and let us show you around the stunning and isolated Southern Bays. Maximum of four riders and your guide on a fifth motorcycle. Pillions welcome. Tours are generally 10:30- 4:30 from Birdlings Flat but location & time can be modified to suit time available, email or call us.
Birdlings Flat. 03 329 0151.
Valued at $580
Black Cat Cruises
A harbour cruise for a family (2 adults & 3 children)
Join award winning Black Cat Cruises aboard our large comfortable catamaran. Discover and learn about rare Hector's dolphins, seals, penguins and more. See Volcanic Cathedral Cave, relics of the area's past and a salmon farm. Complimentary tea & coffee on board and a postcard. Cruises depart daily from the main wharf. If you don't see any dolphins, come again for FREE!
Main Wharf, Akaroa & 61 Beach Road, Akaroa. 0800 436 574.
Valued at $275.
Shamarra Alpaca Family Farm Tour
An alpaca tour for 2 adults and 2 children.
"Alpaca heaven on earth" - tripadvisor. Alpacas are beautiful and mysterious animals with a long and fascinating history. Frank and Anya, who own over 130 alpacas, will share this story and their experience with you.
328 Wainui Main Road, French Farm. Phone: 03 304 5141
Valued at: $200
The Little Bistro
$100 voucher for this fabulous restaurant
The Little Bistro serves, locally sourced, seasonal food in a fantastic atmosphere. A New Zealand and French focused wine list completes the picture to wash down traditional French bistro inspired cuisine with a contemporary twist.
33a Rue Lavaud, Akaroa. 03 304 7314
Valued at $100
The Wharf
$100 voucher for this (new) bar & restaurant
The Wharf Akaroa, relaunched at the end of September 2018 as a premium seafood restaurant, bar and accommodation after undergoing refurbishment. The Wharf is home to a large bar offering cocktails, champagne and a selection of tap and craft beers. The Wharf continues the kiwi tradition of 'fun' dining and is open 7 days a week.
75 Beach Road, Akaroa. 03 304 7842
Valued at $100
Akaroa Winery
Mixed 3 Pack of Wine
Boutique organic wine from the slopes of Takamatua compliments of Akaroa Winery (Pinot Noir, Pinot Gris and Chardonnay).
Valued at: $100
Fire & Ice
$100 Voucher for Fire & Ice Shop
Fire & Ice is a long established family business and one of Akaroa's iconic attractions. Owners, Margy, Dai & Esther travel the world to seek out fine quality crystals, mineral specimens, faceted gemstones and pearls which they bring back to the workshop for their jewellers to use in the designing and hand-crafting of their extensive range of jewellery. Enjoy your voucher to spend in their fantastic shop.
6 Church Street, Akaroa, 03 304 7804
Valued at: $100
Akaroa Adventure Centre
Two hour kayak voucher for two people
Explore Akaroa harbour in your own time and pace with this kayak hire voucher. Enjoy the amazing scenery and wildlife in this extinct volcanic crater.
74a Rue Lavaud, Akaroa, 03 304 7784.
Valued at $84
Barrys Bay Cheese Gift Box
Choose your own selection of traditional handcrafted cheese with a $40 gift voucher to one of New Zealand's oldest cheese factories. The prize pack also includes a branded Barrys Bay Cheese board and Laguiole cheese knife.
Valued at: $70